Tomorrow is my birthday....one of my thirty-somethings. I have crafts done today in addition to spending a large chunk of the day helping my kid with crafts that were very urgent and for an un-named special person. I love that they think this will still be a surprise! I also got nailed with a migraine this afternoon which I am hoping goes away now that I am going to sleep....it isn't full out and my meds got too it in time I think....we shall see if I still have it in the morning. I will post pictures tomorrow morning....I promise.
Photos added 3/23 at 8:15 a.m.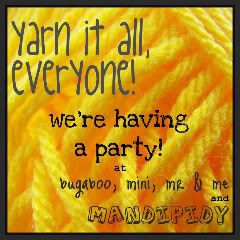 Linked up at:
My finished bowl.....I love it! More to come!